What is the Employee Assistance Program?
The Employee Assistance Program (EAP) is available to help Mt Hood Meadows and Cooper Spur team members and their family. There are a wide range of topics and personal challenges the EAP can help with: relationships, legal or financial stress, mental illness, emotional problems, family conflict, and the effects of alcoholism or drug abuse. Meadows and Cooper Spur have partnered with Uprise Health to provide contact with counselors and advisors, available for immediate, confidential, counseling and.
Uprise Health provides additional services including legal and financial services. These services are provided free of charge to employees and their family members and are completely confidential. Scroll down for more information on how to access this amazing resource.
To access the online Employee Assistance Program follow this link
Enter the access code: meadows on the welcome screen. 
Scroll down to view the available resources and then select "Work-Life Sign-in", to access EAP resources. 
Create your own account, free of charge to keep track of your completed webinars, favorite newsletters, blog posts and resources! 
If you are in a crisis or this is an emergency do not wait, call 911.
The EAP is available for you to call anytime, 24 hours a day:

Call 800-395-1616

You're Not Alone
If you are struggling with loneliness a bit (or a lot), we have a free, helpful service to offer you.
Join an online support group with others who have similar issues and can offer you ideas, support, and encouragement.
Support groups from Uprise Health are easy to access by computer, tablet, or smartphone. Attend up to 10 free online sessions
in a group that suits your needs, including:
Addiction Recovery, Depression Recovery, Get It Done When You're Depressed, Depression Support, or Women's Depression Support.
Register for a
Support Group
Simply call Uprise Health:
800-395-1616
An Uprise Health care manager will quickly register you online so you can get started soon. Each group is led by a Certified Peer Specialist who helps everyone get the support they need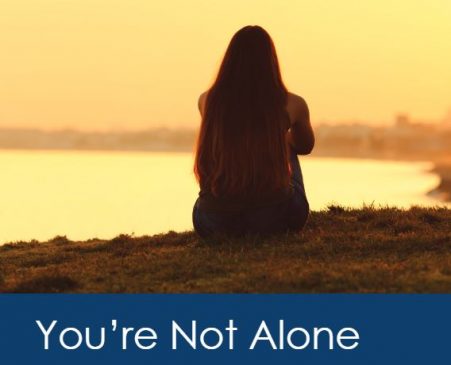 Text "hi" to 1-650-825-9634