October Team Newsletter 10.7.21
Upcoming Town Hall Dates:
Upcoming Town Halls: 
Thursday, October 14th @ 3:30pm
Thursday, November 4th @ 3:30pm

Welcome Home Sessions
Orientation Review & Getting
Prepped & Stoked for the Season!
Thursday November 11th @ TBD
Saturday November 20 @ TBD


Previous Town Hall Videos
Just joining us?
Check out our previous Town Hall videos from the summer months to see what we've been up to!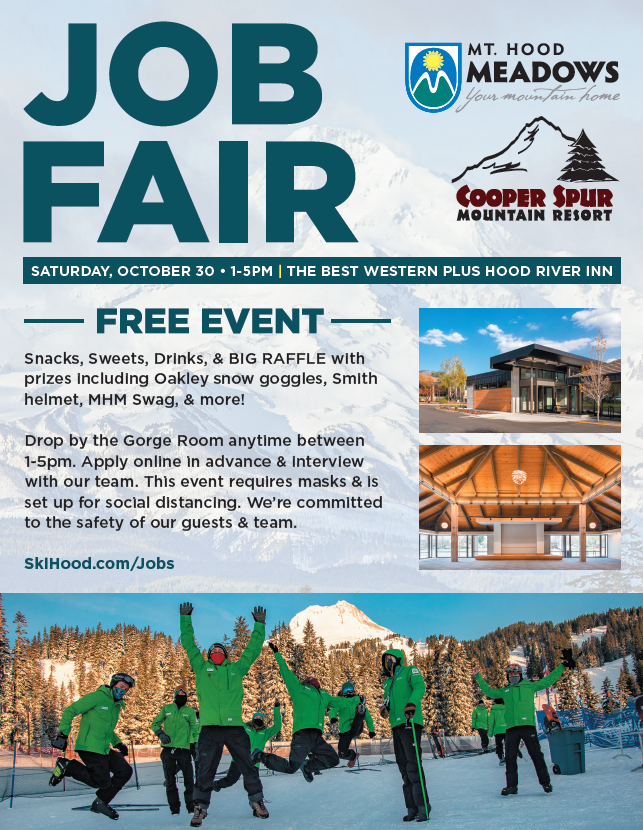 This is our biggest Job Fair event of the season & you won't want to miss it!
Come by the Gorge Room anytime between 1-5pm to meet the Mt. Hood Meadows and Cooper Spur Mtn. Resort Management Team. Free buffet of snacks, sweets, and beverages. All attendees will be entered in a raffle for a chance to win some awesome winter gear and MHM swag!
1108 Marina Dr. Hood River OR 97031
Want $50? REFER-A-FRIEND!
Are your friends looking for a fun job?
Invite them to our next Job Fair!
Have them list your name as a reference / referral on their application & then YOU fill out the Refer-A-Friend form below to apply for your referral bonus! 

During last year's Challenge, Oregonians saved 131,400 pounds of CO2 from going into Oregon's air by reducing car trips and working from home. It's simple: when we reduce CO2, we get cleaner air, a better quality of life, and healthier communities.
Join Mt Hood Meadows to make an even greater impact this year! 
Here's how to get started:
1. Create an account in the Get There tool or log in here. 
2. Complete achievements from Oct. 4th – 17th
3. Get entered into weekly and grand prize drawings.
You could win: 
– Local prizes like Mt. Hood Meadows lift tickets! 
– Bigger statewide prizes like $500 cash cards!
– $1500 towards a folding bike! 
Learn more at GetThereOregon.org/Challenge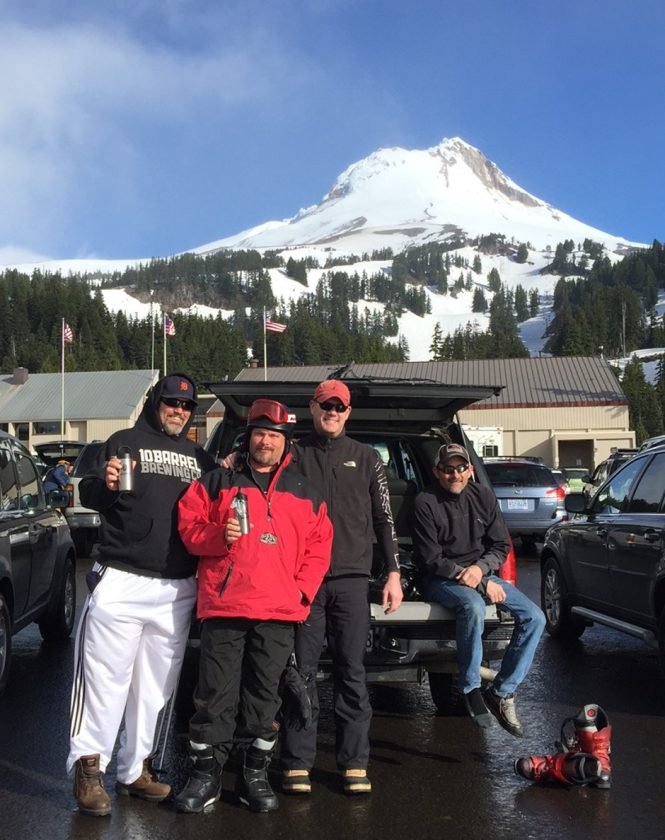 Meadows Team Member Housing is up & running for the 21/22 Season!
Meadows has secured two apartment buildings for Team Member Housing! – one in Odell and one in Parkdale. Both locations will offer bunk-style community living and are only available to Full-Time, fully vaccinated team members.
Space is very limited and you must be selected by your department manager. 
If you have committed to a Full-Time position with MHM or CSMR, please visit the Team Member Housing page, linked below, for more information on how to qualify. 
Apply to be an RA!

RA / Resident Assistant (aka Responsible Adult) positions are available at each location.
The RA position is a part-time secondary work assignment that will receive hourly compensation along with a reduced rental rate.

In order to qualify for an RA position in Team Housing, you will need to have committed to a Full-Time position at MHM / CSMR for the 21/22 season and meet all the requirements stated on the Team Member Housing page, linked below.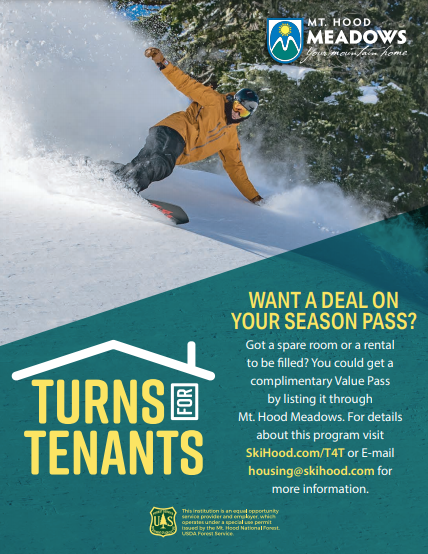 Looking for a place to stay this winter? Check out the T4T List!
Follow the link below to view local rental listings from T4T Landlords!
New for the 21/22 Season: The T4T list will only be accessible for Full-Time Team Members, reach out to your Supervisor / Manager for the password! 
Turns 4 Tenants is now accepting Landlord Applications! Follow the link below to list your rental or room! 
Supervisors / Managers: You may distribute the T4T List password to team members that have committed and accepted a full-time position at Meadows or Cooper Spur. The updated password can be found in the Human Resources Knowledge Base in Confluence, linked below.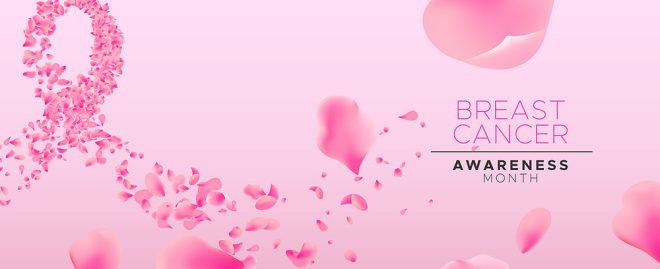 Breast Cancer is the most common cancer among women or people with mammary glands in the United States. Every 2 minutes, a woman or person with mammary glands is diagnosed with breast cancer. 
– 1 out of 8 aggressive breast cancers develop in women or people with mammary gland younger than 45.
– 2 out of 3 aggressive breast cancers are found in women or people with mammary gland 55 or older. 
The most common risk factor for breast cancer is being a woman or person with mammary glands, other factors include excessive alcohol intake, lack of physical activity, obesity, and hormone replacement therapy. Your risk is doubled if you have a relative with breast cancer, and it's 5 times higher if two of them develop breast cancer. 
There are many ways you can reduce your risk: regular physical activity, a diet high in fruits, vegetables, and calcium-rich dairy products, but low in red and/or processed meats.
You should also conduct monthly self-breast exams, get a yearly breast exam from your doctor, and yearly mammograms starting at age 40 (younger if you have a family history). Frequent breast cancer screenings reduce the risk of death from breast cancer. Early detection saves lives.
For more information on how to reduce your risk of breast cancer, and to view the Employee Assistance Program October Newsletter, follow the link below: