Team Newsletter – 3.16.22
Employee Tunes End Friday!
Check your Dayforce messages for more information on how to get a discounted tune from our friends in the HPC!
March 8th Town Hall Recording is posted!
Head over to the Town Hall Videos page to watch the recording from 3/8/22.
Please join us Saturday, March 19th for a final soiree for our former Recruiter, Joanna Shell.
Swing by the Alp Loft between 2:00 pm and 3:30 pm to give Joanna your well wishes & join us for cake!
We'll be taking a "last chair lap" with Jojo at the end of the day, and everyone is welcome to join! 
Dayforce Mobile App Upgrade
Dayforce Mobile iOS & Android Operating System Updates
As of the 62 release, which will be available for download on April 4, 2022, the iOS Dayforce mobile application will require devices to upgrade to iOS versions 14 or greater before receiving new Dayforce mobile application updates. Additionally, the Android Dayforce mobile application will require devices to upgrade to Android versions 7 or greater before receiving new Dayforce mobile application updates.
Dayforce mobile versions prior to 62 will continue to operate as usual on devices running iOS versions at or
below iOS 13 and Android versions running at or below Android 6. Please note that a small number of devices cannot upgrade beyond iOS 13.
If you have any questions regarding this communication, please contact Human Resources at jobs@skihood.com
End of Nights Thank You & Raffle Winners!
BIG Thank You to all those who helped put on our End of Nights Appreciation Event!
Cody Howe, Marshal Ellison, Marshall Woods, Rachel Hughes, Jeremy Riss, Leana Girton, Marcos Ramirez, John Bain, David Baker, Kristie Kayl, JP Bevilaqua, Mike Russell, Lara Yeats, Matt Troskey, Greg Pack, David Mackintosh, Cale Rice, Stacy Hostetter, Shellee Townsend, Wally Inouye, Thomas Walker, Jennifer Harris, Justin Crowley, Pricilla Dowler, Ryder Batholomew, Ralph Dougherty, Max Sisson, Eric Flory, Mason Gensman, Joe Martinez,  Stephanie Barker, Fallon Murphy, Heidi Logosz, Ben Tucker, & Jess Zerfing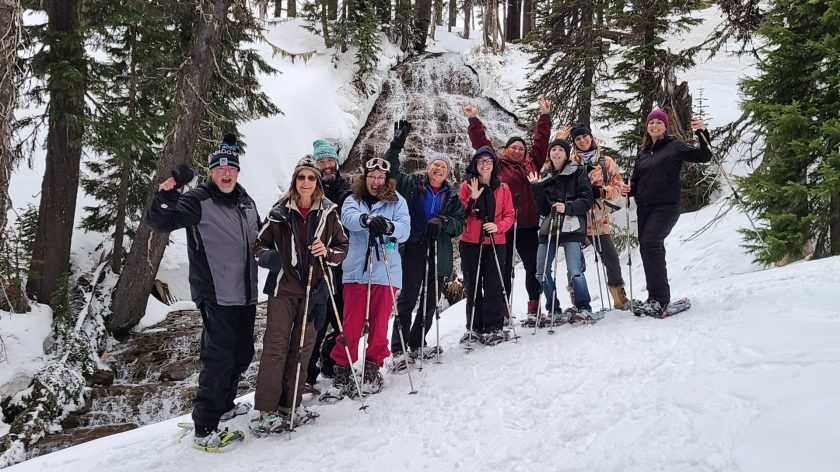 Congrats to our Raffle Winners!
Maria Bailey, Aaron Basham, Jeffrey Charvat, Roberto Pacheco Rodriguez, Guy Wallace, John Bain, Jose Barrera, Darragh Cooley, Johnny Parker, Claire Dugger, Fatima Flores, Jacob garrison, Josie Greenwood, Matt Hurley, Elvis Kenealy, Paul Klein, Clarissa Kliemann, Andre L'Heureux, Sue Luther, Charlie Macias, Justin Munn, Emiliano Ortega, Eli Owen, Hayley Parry, Aubrie Piza, Tommy Price, Crispy Pritchett, Jody Robertson, Eric Skutch, Kyle Sparks, Jonathan Stocker, Jacob Sutherland, Ty Tilden, Thomas Walker, David Waller, Jenn Wass, Dana Weston, Eric Whitehouse, Carter Williams, Austin Young
Uprise Health Support During the Conflict in Ukraine
Hello,
The escalation of the Ukraine/Russian conflict over the past two weeks has impacted a lot of us. For those who have friends, family, coworkers living or working in Ukraine, Russia, or nearby countries, the conflict hits very close to home and raises anxiety and fear about what could happen. The images of war, global instability, financial concerns, and humanitarian concern leaves many people anywhere in the world struggling with feelings of hopelessness, helplessness, anger, or even numbness.
To offer some support for you and your organization, Uprise Health has created a resource document "Resilience in Times of Uncertainty." Please share it with anyone who might need it. Follow this link to open & read "Resilience in Times of Uncertainty".
We also want to guide you to a few additional resources that could help:
The Center for International Disaster Information has put together resources if people are looking for ways to help. They include multiple vetted relief organizations and additional resources about helping.
Mental Health America has specifically created a resource for military families and communities to help if they are experiencing emotional impacts or stress. 
Sleep problems frequently rise during stressful or scary events. We recently put together a comprehensive article with helpful resources on changes to consider if you're struggling to sleep: Healthy Changes for Better Sleep – Uprise Health
There are also many additional support materials available within Uprise Health's Personal Advantage library. These are two particularly popular resources:
• Tips to Help Manage Finances in Times of War
• When Tragedy Strikes: Talking to Kids About Scary Events
To access these resources and many others from our EAP provider: Uprise Health, visit the link below and use the access code: meadows to log in. 
Please know that if you are struggling, you can reach out to Uprise Health for counseling and additional support. 
Group Acupuncture Schedule:
No sign-ups required. Walk-in, first come, first serve.
For scheduled days in the Alp Loft
Enter through the stairs near the elevator.
For scheduled days in the Vertical North 
Enter through the stairs in the old Snowblaster room, past Fresh Tracks. 
3/18 Friday 10:30-12:30 Vertical North
3/21 Monday 1:00-3:00 Alp Loft
3/30 Wednesday 11-1:00 Vertical North
4/4 Monday 11:00-1:00 Alp Loft
4/13 Wednesday 11:00-1:00 Alp Loft
Year-Round Opportunity @ Meadows
– Associates Degree or 2 + years experience in a customer service role
– Highly detail-oriented with strong problem-solving skills
– Caterease
– Knowledge of wedding operations and services
– A team player with strong customer service skills
– Ability to work well in a collaborative and team environment
– Strong organizational skills and ability to advance several projects simultaneously
Summer Opportunity @ Cooper Spur
Qualifications
– 14 years of age or older
– Must be able to commit to working weekends and holidays
– Previous housekeeping preferred
– Must be comfortable with the changing dynamics of a seasonal business

Visit our Summer Jobs page for more seasonal employment resources, new positions posted regularly!
Upcoming Recruitment Day – pFriem Family Brewers!
Our pFriem friends will be joining us at Meadows to recruit for some of their open summer positions on Saturday, March 26th. Check out some of the positions they're hiring for below: