Team Newsletter – 7.15.22
Mt. Hood Meadows Summer Outreach Highlights
Our Marketing team has been out and about in our local communities!
Read below for updates on what they've been up to and what's to come! 
Cooper Spur Menu Updates! Now Serving Breakfast!
Cooper Spur is cooking up breakfast! Available Saturday – Sunday from 9 am – 2 pm. 
Updated beverage menu attached.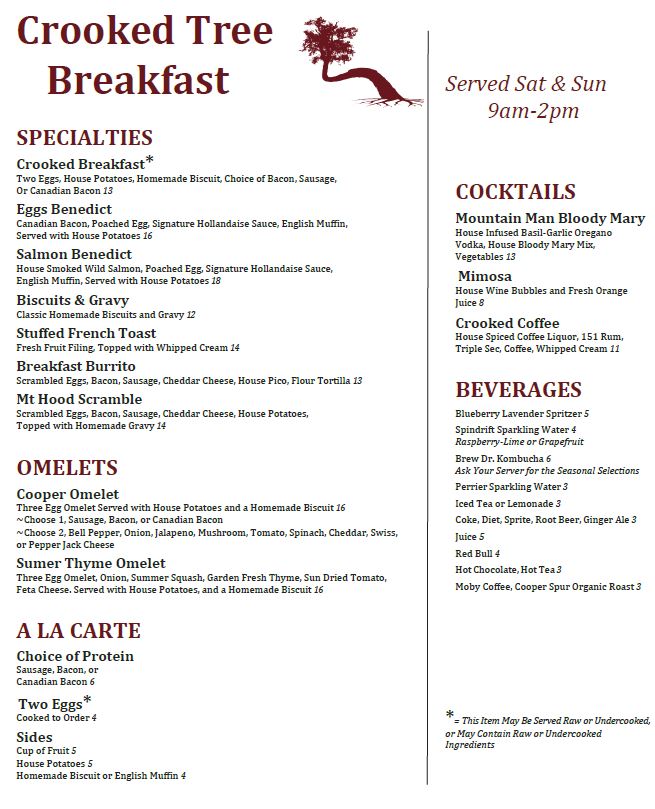 Prevent Misunderstanding in Your Team
When working with others, you're likely to encounter people from different backgrounds with various levels of experience and education. In addition, each person also brings their own unique personality to a group. When joining all these differences together, you need to learn how to handle the inevitable misunderstandings and miscommunication that can come from people's diversity. Follow the tips below to learn how your team can optimize communication.
Pay Attention
When speaking with another person, don't focus on paperwork, the telephone, the objects on your desk, or what you are going to say next.
Try not to have preconceived notions about what a person is going to say to you. You may suspect that a person is coming to you for a certain reason, but don't let that rule your mind. If you don't give close attention to the person and what is being said in the present moment, you could miss something very important.
Take nonverbal cues into account. Body language, tone of voice, nervous giggling, or smiles may give you insight into what the person is really trying to say.
Checking for Understanding
Notice if someone looks puzzled when you are talking. They may not be following what you are saying. You can help by asking questions that require feedback on what you said and how well you said it.
Ask questions like:
Did that make sense?
Can you repeat back to me your interpretation of what I said? I want to see if I missed anything.
Did I describe that adequately?
Use Facts
Try to use facts, rather than opinions, when demonstrating a point. If coworkers come to you with a disagreement, ask for the facts and try to help using those facts. 
Give Your Time
Some people are quick to catch on to a procedure, while others take a little longer. By spending enough time to ensure understanding among every staff member, you'll know that everyone is on the same page. Have patience when working with each person and you will notice improved work and attitudes throughout the whole team.
Make sure to communicate with your workers at various times, not just when you have criticism. This will help create more positive relationships with workers, and they may be more willing to talk to you when they need assistance or guidance. Be supportive by following these three tips:
Be polite and cordial with everyone.
Share good news about accomplishments and achievements.
Talk about concerns and give feedback.
Read this article, and discover what all our Employee Assistance program has to offer. Sign in using access code: meadows, then create your personal EAP account. Follow the Uprise Health Login link to get started. 
Check out July's featured Webinar:
Working it Out in the Workplace.

Exciting news! We've worked out a summer exchange with Ski Bowl! 

Please be sure to read all information below, as this summer program will be administered differently than our winter exchange program.
You MUST request a letter prior to visiting Ski Bowl, no drop-ins or day of requests will be honored. 
You will receive at least 2 email notifications, one confirming your request and one either approving or denying your request. 
You will not pick up a physical letter prior to visiting Ski Bowl. We will email your letter to you, and you will redeem your ticket at Ski Bowl Guest services, day of.

You will need to present a valid ID or your employee pass to redeem your ticket.

Ski Bowl will be provided a daily list of Meadows team members that will be utilizing the exchange. 
You will be able to request a letter no sooner than 2 days in advance, and no later than 3 weeks in advance. 
You must be an active team member with Meadows or Cooper Spur to utilize the exchange. Exchange privileges are not available for dependents. 
Available Activities @ Ski Bowl
For our summer exchange Meadows Team Members have been offered Ski Bowls' Action Pass which includes the following:
(5) Scans on our West side lift for the following:
Alpine slide, Disc golf, or Scenic Chair
You can mix and match or use all for one item.
Unlimited access to the following:
Rock wall
Bungee trampoline
Aqua rollers
Tube hill
Amaze'n maze
Batting cages
Mini golf
Premium items are discounted if team members want to add on:
Bungee Jump – $15
Zipline – $15
Bridge treetop tour – $15
Sprint Karts- $8
Indy Karts: $10
Aerials only operate Friday through Sunday.
Activity information and hours of operations can be found at the link below: 
Lift Schedule
Thursday – 10 am – 5 pm
Friday – 10 am – 5 pm
Saturday – 10 am – 7 pm
Sunday – 10 am – 7 pm
Monday – 10 am – 5 pm
Paradise Grill Schedule
Thursday – 9:30 am – 5 pm
Friday – 9:30 am – 5 pm
Saturday – 9:30 am – 7 pm
Sunday – 9:30 am – 7 pm
Monday – 9:30 am – 5 pm
Camps Starting on Monday –
Explorer Camp – Mon – Thurs
Campers will be onsite Mon-Wed and will be riding the chairlift on Monday
Registration: Online
Location: Sahale
Number of Campers: 4
Daycare Camp – Mon – Thurs
Outdoor Art Theme
Campers will be onsite Mon – Thurs
Registration: Online
Location: Daycare
Number of Campers: 11

Wy'East Howl (Sat 7/16 – Sun 7/17)
Registration: Online with Daybreak Racing
Time: 4 am – 11 pm Sat, 5 am – 4 pm Sun
Point Person: Amber Wirkkala
Important info: Set up will begin for this event on Fri 7/15.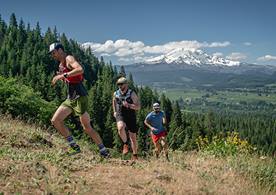 Balance Bike Race – Ages 2-5 (Sat 7/30)
9am – 3pm
Registration $10
Morning & Afternoon races for 2-3 y/o are sold out!