Team Newsletter – 8.19.22
Winter is right around the corner, and we're hiring!
Come see us at the Job Fair and apply for the 22/23 Season.
Know someone who would love to work at Meadows or Cooper Spur? Bring them with you! Our Refer-A-Friend program offers $50 incentives to eligible referrals.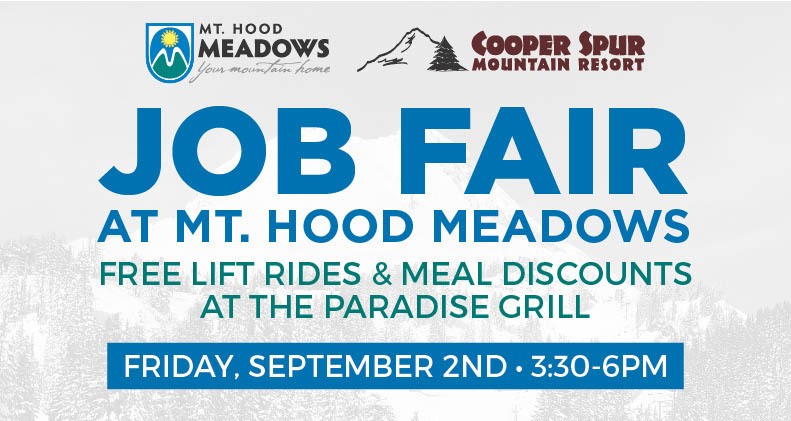 Meadows Learning Center Instructor
Meadows Learning Center Instructors are known for being the "Best in the West" in delivering the ultimate snow experience. Join our team of ski & snowboard instructors and share your passion for Mt. Hood with guests from all around the world. 
Qualified candidates must be 14 years of age or older.  
Our CDL Drivers are responsible for the safety of our guests and team members while transporting them to and from the resort. Various shifts and routes are available, our busses operate on the Sandy and Hood River sides of Mt. Hood. 
Qualified candidates must be 19 years of age or older and possess a Commercial Driver's License. 
Housing Programs Supervisor
The Housing Programs Supervisor is responsible for administering our employee housing programs along with creating and supporting an inclusive and safe experience for employee residents, serving as the supervisor and contact person for team housing resident assistants, and assisting in various HR services. 
This is a full-time, year-round benefitted position. Qualified candidates must be 18 years of age or older. 
In the same way we train to provide first aid for physical injuries or illness, we can learn Emotional First Aid (EFA). EFA is a collection of skills that help us take better care of ourselves and the people around us. When we develop good EFA skills, work gets easier and life gets better. 
Notice Emotional Pain. Ignoring pain won't make it go away. You might be feeling angry, sad, or frustrated, but a psychological injury can also cause physical symptoms.
Be Kind to Yourself. Negative self-talk damages your self-esteem and resilience. Treat yourself with the same compassion you'd offer to a friend or loved one. 
Avoid Rumination. Repeatedly replaying distressing events in your mind is not helpful. To disrupt rumination, distract yourself with positive activities that require mental or physical attention. 
Redefine Failure. Avoid focusing on what you can't do instead of what you can. Try making a list of what you'd control or change if you were to try again. Next time, you'll do better. 
Find Meaning in Loss. Consider what you've gained or could change from the experience to add purpose to your life. Try supporting others who have experienced a similar loss to lessen your own pain.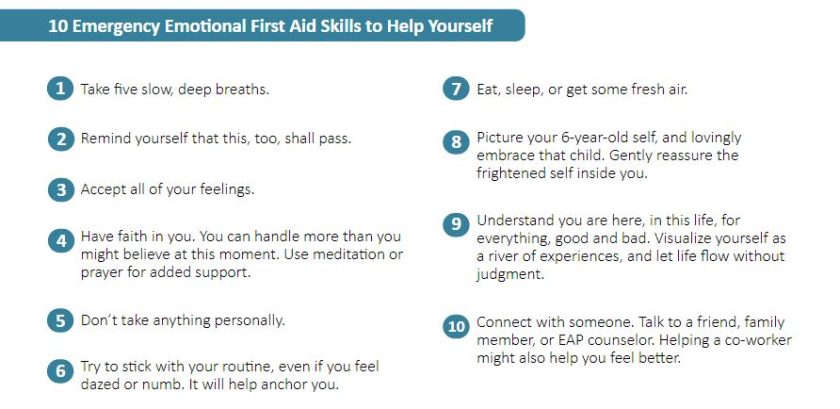 The Employee Assistance Program is Here to Help
EAP benefits are available to all employees and their families at NO COST. Offering confidential advice, support, and practical solutions to help you through grief and loss. You can access these services by calling the toll-free number and speaking with their care team, or accessing resources online. 

Call Toll-Free: 800.395.1616
Access resources online at the link below, and use access code: meadows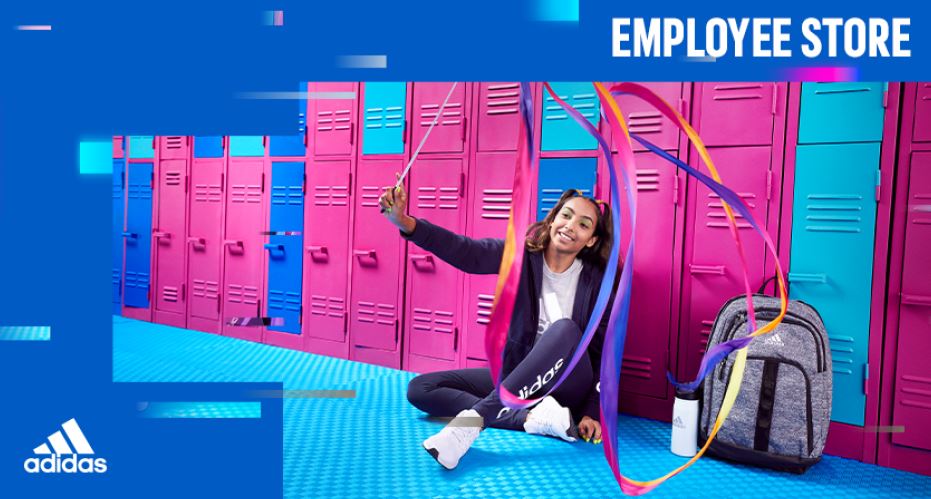 Meadows & Cooper Spur Team Members have access to the Portland Adidas Employee Store!
What to bring: 
– The attached invitation below
– Photo ID
– Proof of affiliation: paystub, employee pass, business card. 
Valid Dates:
8/10/22 – 8/24/22
Valid for you and up to 4 guests. 
Now accepting landlord applications!
The Turns for Tenants program is now open and accepting landlord applications for the 22/23 winter season. 
The T4T program aims to foster stability and strengthen connections within the community for MHM and CSMR employees. The program will provide an incentive to encourage successful T4T landlords from previous seasons to continue to rent to tenant-employees. Visit the link below for FAQ and program requirements. 
Have a space you're looking to rent? List with T4T and you could receive a complimentary Value Pass! 
If you were a successful T4T landlord from any season since 2016 and are still renting to a Meadows or Cooper Spur tenant(s), please fill out the Returning Landlord Application.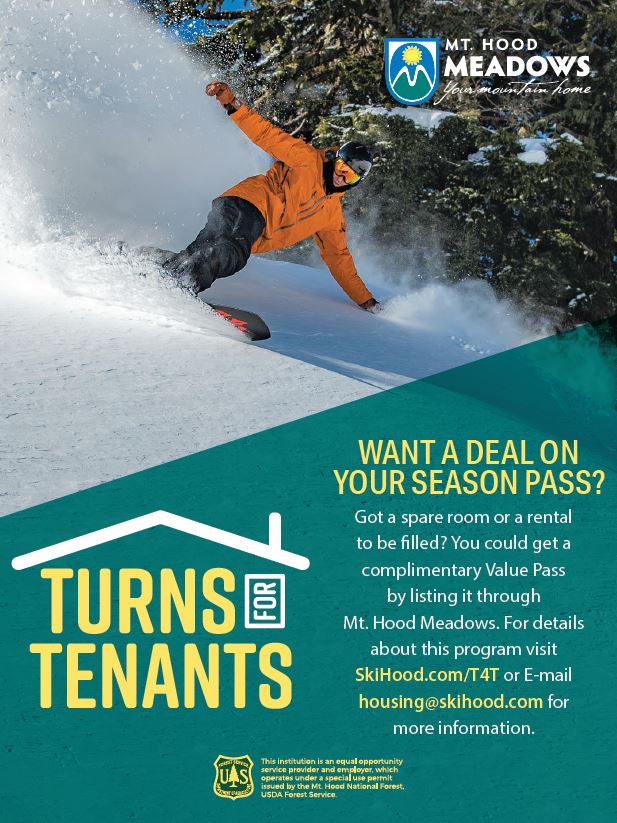 Have questions about the Turns 4 Tenants program? Email: housing@skihood.com