Tentative End of Season Team Appreciation Event
May 2nd, 2021
Lifts: 10am – 1pm
Grab & Go Food: 12pm – 1 pm
Team members must complete event sign-in and responsibility pledge to be entered into the raffle. Responsibility Pledge and Event Sign-In will take place on-site the day of the event. Raffle winners will be notified via Dayforce messenger, must be present to win.  
COVID Protocol will be strictly enforced, please adhere to our social distancing and mask policies.
No alcohol will be served, please do not bring alcohol to this event.
Team members may bring their dependents or a "plus-one" to the event.
The End of Season Employee Appreciation Event is subject to modification and/or cancellation dependent on COVID-19 risk levels in Hood River County. 
Rental Schedule May 2nd, 2021: 
Rental Pickup: 9:30am – 10:30am
Rental Drop-off: 12:30pm – 1:30pm
Rentals will be available for Team Members and their dependents at no cost.
If you or your dependent(s) require rental equipment for the end of season event, please be sure to read the information below: 
Team Members and/or dependents must fill out a rental form in the Rental Center, or download a Group Consent Form and deliver it to a Rental Supervisor or email it to: rentalteam@skihood.com by 1pm Saturday, May 1st (the day before the event). 
Reservations will be required for the End of Season Appreciation Event busses. Please be sure to reserve a spot by 3pm the day before the event. 
Event transportation is subject to change/cancellation, please keep an eye on your Dayforce messages regarding updates on the event and transportation schedule(s). 
Follow the link to reserve a bus seat for the event: 
Summer Employment Opportunities:
Seeking a local summer-seasonal job? 

Check out the Team Site Job Board for some amazing opportunities with local businesses hiring now! 
The board is updated daily, keep checking in and spread the word to your coworkers! 
Don't miss the opportunity to work on the beautiful north face of Mt. Hood with a small service-minded team in the summer months. 
Apply today! 
Don't forget to drop off ALL of your uniform! Don't need that flannel anymore? Bring it down to Uniforms! Returning your uniform items you no longer need is a HUGE help to HR! We have literal loads of laundry to do and turning in your uniform on time makes a world of difference. 
Uniform hours are listed below – keep in mind we have a 24-hour uniform drop just outside the uniform room, be sure to leave your name with your uniform on the laundry slip provided. 
Daily Uniform Hours:
7:30am – 9:45am
10:15am – 11:45am
12:45pm – 2:15pm
2:35pm – 3:35pm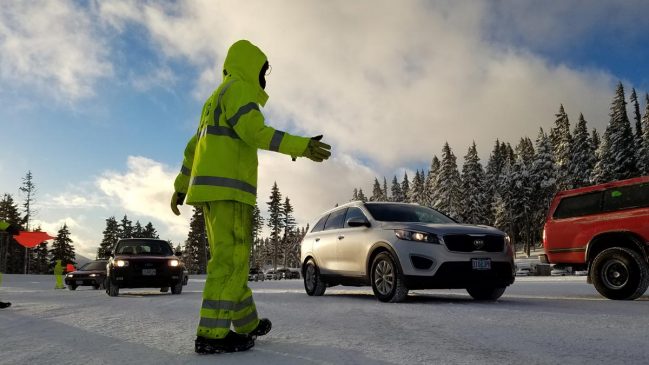 Team Site & Dayforce Access Post-Season:
With the season coming to a close some of our online resources may not be accessible. We wanted to update you on what you will still have access to once your season ends:
Your role will show as terminated, but you will still be able to access previous paystubs, year-end forms (W2's), and messages.
How-to links listed below on how to use these functions: 
Inactive: 
Pro Deals, Mtn. Exchange and some forms. Pages that are password-protected will not be accessible post-season. 
Active: 
COVID-19 Resources, General Team Member Information, Classifieds, and most Team Member Resources.
Protecting your skin from UV rays is extra important at higher altitudes! Skincare is cool, protect your face!