Fundraiser for Chris Kastner
As you all have likely heard our friend and co-worker Chris Kastner has been working hard to recover from a stroke suffered last fall.  It has been a long and difficult journey and as a way to help he and Ashley we are going to have a get-together this coming Monday, April 11th from 6pm – 8pm at the new Evoke Tasting Room in Hood River.  The winery will be donating a sizeable portion of the proceeds from the evening to assist with the myriad of expenses that have been incurred, and we have a couple of ideas to add a bit to the pot.  We plan to have some entertainment courtesy of local legend Cale Rice and maybe more.
Please drop by and join us for the evening.  You can even try out some of our fellow employee Alaina's wine.  Thanks and hope to see you Monday.
The Annual Team Stoke Survey is now live!
It has been shortened from past years to make it easier to complete. See below for Spanish and English links. The Survey will be open until 8 am on April 12th.
Attention shared team members: You will need to choose ONE department that you work in to have your results roll up to that department.
We'll be able to offer Daycare services to our team members through the summer! 
The spring schedule detailed below, is subject to change dependent on staffing levels and reservations.
Days:
7 days/week through April 24th
Starting April 25th Daycare will open Thursday – Sunday through May 7th
May 9th – May 31st Daycare will open Monday – Thursday
Daycare will not be open Sunday, May 8th for the end-of-season event. 
Hours:
7:30 am – 4:30 pm through May 7th
7:00 am – 5:00 pm through the end of May
Cost:
$25 for the first child, $15 for each additional sibling
Daycare is actively looking for staff to support their operations through spring and potentially into summer. If you love kids, and aren't afraid of diapers or getting messy – apply through Dayforce today! All daycare staff is required to submit to the Central Background Registry and go through paid training to work in the Meadows, State Certified Daycare Center. 
New Spring Shirts Available for Sale!
Who gets a spring shirt?
Active Full-Time Employees in Outdoor Jobs and Specified Indoor Departments. Your Department Manager will inform you if you get a Spring Shirt as part of your uniform.
New Spring Shirts Available for Sale for $10 for Part-Time Team Members or folks who want an extra one.
What are the Guidelines for Wearing a Spring Shirt as part of your Uniform?
• Your spring shirt is a uniform item
• You must wear a nametag!
• NO freeriding in your spring shirt
• NO consuming alcohol in your spring shirt
• NO smoking or using tobacco products in your spring shirt
• Treat it just like your uniform until the end of the season
Not sure you get a Spring Shirt?
-Check with your Department Manager!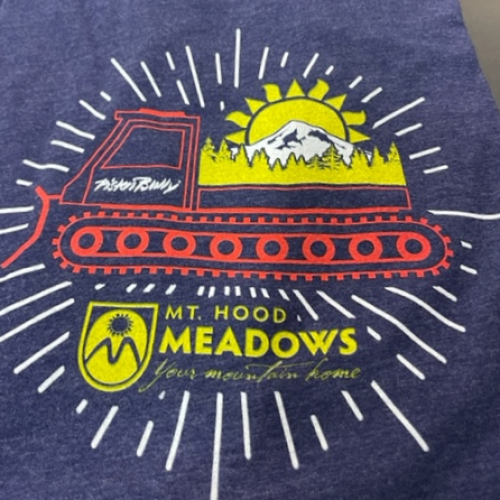 21/22 Spring Shirts - $10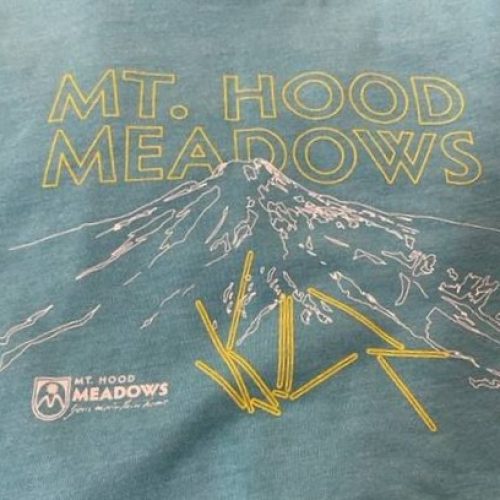 Managers! Vouchers are Ready for Pickup!
Any team member with hours in the 3/31 payroll (3/13 – 3/26) will receive 2 Spring stoke Vouchers. 
Each voucher is for: 2-hour lesson, rental and beginner progression lift ticket. If your guest doesn't need all three products it can be used for just the parts they need, however each voucher can only be used once and on one person.
Lesson start times are 9:30am and 1:00pm, and are subject to availability. Please check-in at least 1 hour before. 
These vouchers are assigned to you, so please use wisely – don't sell them or misuse them. 
Vouchers are only available for pickup from HR by Managers / Directors or approved Supervisors. Please do not come to HR to pickup your individual vouchers.
End of Season Team Appreciation Celebration
Sunday, May 8th
Yes, it's Mother's Day, bring her! Families welcome. Family doesn't shred? Bring a plus 1! 
Lifts, food, drinks, raffle prizes, transportation. 
More info coming soon! 
Group Acupuncture Schedule:
No sign-ups required. Walk-in, first come, first serve.
For scheduled days in the Alp Loft
Enter through the stairs near the elevator.
For scheduled days in the Vertical North 
Enter through the stairs in the old Snowblaster room, past Fresh Tracks. 
4/4 Monday 11:00-1:00 Alp Loft
4/8 Friday 11:00-1:00 Vertical North
4/13 Wednesday 11:00-1:00 Alp Loft
4/18 Monday 11:00-1:00 Vertical North
It's not too early to be thinking about summer employment. We're here to help! We've compiled a list of local (and not local) summer seasonal job opportunities for you to explore. Follow the link below to check out our Summer Job Board! Be sure to visit our Summer Job Fair on April 30th from 12pm – 4pm during reVEGETATE.