Year-End Thank You from General Manager, Greg Pack
Team,
Every season has its own story to tell, revealing its character as we move through it. And imposing its force on shaping our attitudes. The weather does as it wishes and we are along for the ride no matter the disruptions it throws our way. I felt we entered the season prepared for whatever the universe had in store for us, and I am proud of how we operated this past season.
We knew first and foremost that our focus needed to be on our Team, and we made plans to make sure we started out successfully.  We developed our recruiting efforts with the managers, secured employee housing, raised wages across the resort, included sick pay for all full-time team members, and offered a Covid vaccine incentive bonus to those eligible. Although the winter started late it eventually came in with a fury allowing us to live up to our motto, "Everyone Shovels."  It never seemed like that storm was going to end and we were surviving every day just trying to keep the roads open and the mountain safe for all.
Mother nature did turn off the snow spigot and provided us with six weeks of a high-pressure weather system and a new Covid variant to deal with, causing us to have to scramble daily to fill the holes left by Team members out on quarantine. I would say at that point in the season our attitudes were being challenged by forces we could not control. But we can always adjust our attitude and how we react to such things and I believe we did just that.
With the season winding down, as far as the operating schedule, mother nature was exactly the opposite, and decided to ramp it up a notch just to see if we could handle it.  This produced some of the best skiing and riding of the season. I hope you were able to take advantage of it and go out with some incredible memories.  A pond skim and an employee appreciation ski day during a blizzard was one heck of a way to end the season.
I am proud of the resilience the Team showed, again and again, facing the expected and unexpected things this business throws at you on a regular basis.  I believe we are stronger because of those challenges and know that together we can accomplish a many great things. 
I know we made our guests happy and delivered a high-quality experience for them to enjoy with their family and friends. I hope you receive joy and feel rewarded for your role in making that happen.
Thank you for your contributions to a successful winter and sharing your passion for "Your Mountain Home".
– Greg
Mt. Hood Meadows Leadership Awards Recipients
Each year, Mt. Hood Meadows' managers and directors gather to recognize leaders in the company for their accomplishments in fostering success. The President's Award highlights excellence in department leadership, while the FGD Leadership Award acknowledges contributions to the company as a whole. Together, they represent the aspirations of our founder, Franklin Drake, and CEO Matthew Drake, for the company they have built, nurtured, and want to see flourish for years to come through strong leadership and our Core Values.
This year's recipients were Kelci Barnes, Assistant Manager for Ski Patrol and Risk Management & Marcos Ramirez Public Safety, and Janitorial Manager. Follow the link below to read more: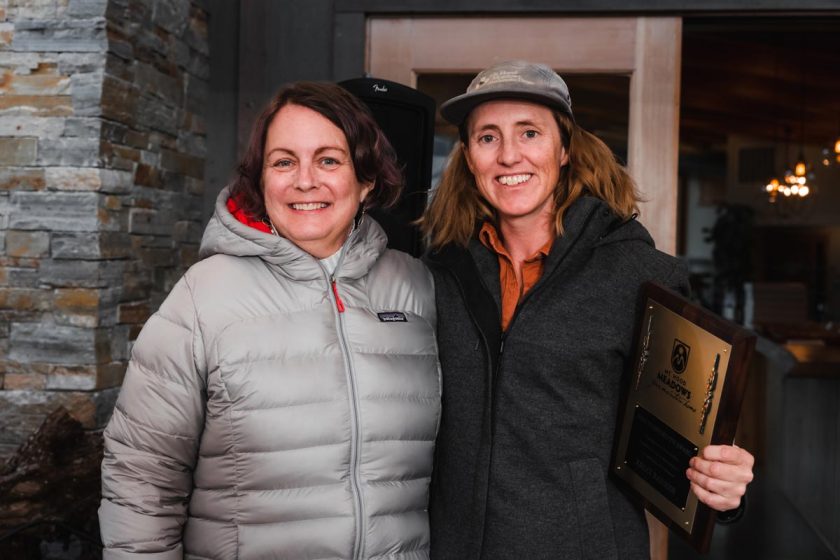 Franklin G. Drake Leadership Award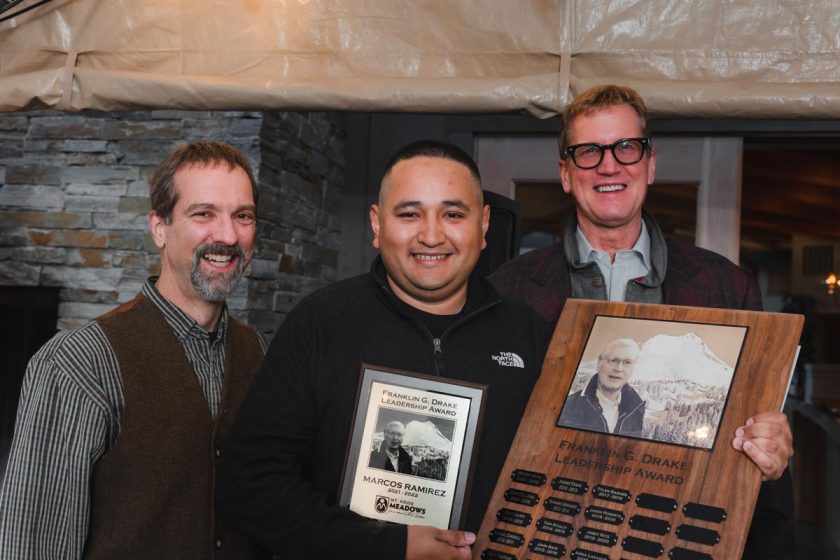 Emotional, Physical and Spiritual Self-Care

Spend time with the others whose company you enjoy
Stay in contact with important people in your life
Give yourself affirmations, praise yourself
Find ways to increase your sense of self-esteem
Reread favorite books, re-view favorite movies
Identify comforting activities, objects, people, relationships, places, and seek them out 
Allow yourself to cry
Find things to make you laugh
Express your outrage in social actions, letters, donations, marches and protests
Play with children
Make time for reflection
Spend time with nature
Find a spiritual connection or community
Be open to inspiration
Cherish your optimism and hope
Be aware of nonmaterial aspects of life
Try at times not to be in charge or the expert
Be open to not knowing
Identify what is meaningful to you 
Meditate
Pray
Spend time with children
Have experiences of awe
Contribute to causes in which you believe
Read inspirational literature (talks, music, etc.)
Eat regularly (breakfast, lunch, and dinner)
Eat healthily
Exercise
Get medical care when needed
Take time off when sick
Get massages
Dance, swim, walk, run, play sports, sing, or do some other physical activity that is fun
Get enough sleep
Wear clothes you like
Take vacations
Take day trips or mini-vacations
Make time away from electronics
Know your unhealthy behaviors
Recognize your triggers
Notice the events or feelings precede the tendency to want to turn to habits that are unhealthy
Avoid drugs and excess alcohol
Avoid binge eating or purging
Avoid cigarettes and other tobacco products
Seek help for a healthy lifestyle

If you still have your uniform items, you can return them on-site Monday – Friday 8 am – 5:30 pm. If the Uniform Room is closed please drop off your uniform items in the bin marked Final Returns outside of the Uniform Room. The HR office will be staffed 7:30 am – 4 pm M-F next week (6/6 – 6/10), you can also return your items during these times. 
If you need to drop off your uniform over the weekend, please email: dps@skihood.com to make an appointment as the gate and buildings are locked. 
If you are out-of-state and still have your uniform, please mail it to: 
Mt. Hood Meadows
Attn: HR/Uniforms
PO Box 470
Mt. Hood, OR 97041
Team members with unreturned uniform items will be invoiced. Please be sure to return your uniform items to avoid being invoiced for missing items. 
No appointment is necessary for seasonal team members to clean out lockers Monday-Friday from 8 am-5:30 pm. If you did not clean out your locker on the last day of operations, contact DPS prior to coming up to retrieve your personal items. We recommend prioritizing cleaning out your locker, as we donate any items that are left behind. 
If you need to clean out a locker on a Saturday or Sunday, you will need to email DPS@skihood.com to make an appointment as the gate and buildings are locked. 
You can still access your W-2s and pay stubs, update your personal information and apply for jobs as an inactive team member. Keep in mind that official copies of your paystubs and W2s are only accessible through the web version of Dayforce. You can still access your Dayforce messages through the mobile app. Visit the Dayforce How-To's page, under "Resources". 
If you need help getting back into your Dayforce account, the HR team is here to help – all summer!
You can reach us at: jobs@skihood.com – we're happy to help!
Opportunities on the Mountain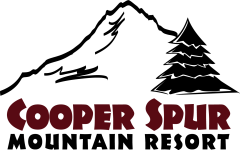 Cooper Spur has a part-time year-round opportunity! Spend this summer with the Cooper crew! 

Meadows has full-time year-round openings with benefits! 
We've compiled a list of employers with summer-seasonal employment opportunities!
Follow the link below to see who is hiring this summer:
June is here! This means our Summer Operations will kick off towards the end of this month. Be sure to save the date for our annual Mountain Cleanup on June 25th! 
What better way to show your love for the mountain than by cleaning up?! Let's show our love for our mountain home! Join us at Mt. Hood Meadows to seek out those large and small pieces of litter and tossed recyclables we haven't yet collected in our year-round litter collections.
Register for the Mountain Cleanup today at the link below: