Vaccine & Base Wage Adjustments
Late last week, the Leadership Team released a blog post regarding adjustments to the Meadows Base Wage ($1.25/hour increase for all active team members) along with information regarding a Vaccination Incentive for our team. Follow the link below to read the full blog post: 
Vaccination Resources & Infection Prevention Plan Updates:
With the new vaccination incentive for our team, we wanted to provide you with resources on where to get the COVID-19 Vaccine.
Follow the link below to visit our Covid Resources page and find a vaccination site near you! 
Stay in-the-know!
Our Infection Prevention Plan has been updated for the 21/22 Season, follow the link below to view our most current version: 


Upcoming Town Hall & Welcome Home Sessions:
MHM / CSMR Town Hall
Thursday, November 4, 2021
3:30 pm – 4:45 pm
Welcome to Your Mountain Home Sessions:

Thursday, November 11, 2021
6:00 pm – 7:15 pm

Saturday, November 20, 2021
6:00 pm – 7:15 pm
To ensure guests have the best product prices that meet their needs and to manage crowds at Mt. Hood Meadows, we use a system called dynamic pricing! Similar to other hospitality industries such as booking airline seats, hotel reservations, and sporting events, great deals and experiences are offered simply by purchasing early and finding the best time frames.
In our industry, dynamic pricing is dependent on customer demand, weather conditions, and time. For example, prices will increase with higher customer demand such as during weekend days and holidays, ideal weather conditions such as fresh powder snow, and purchases made closer to product date times. Prices will decrease with lower demand during mid-week days, less ideal weather conditions such as rain, and purchases made further in advance.
On our website, there is a calendar listing the various prices and times for all products. The price differences and corresponding times help us manage crowds by promoting guest visitation throughout the day rather than all at once. For example, a guest goes to our website to purchase a lift ticket, they will see for Saturday, December 25th, the 2pm lift ticket is $50 cheaper than the 9am lift ticket. The price difference would entice this guest to purchase the 2pm lift ticket.
Mt. Hood Meadows has been using dynamic pricing for lift tickets since the 2018/19 season. During the 2020/21 season, Mt. Hood Meadows expanded dynamic pricing towards rentals, demos and programs as well.
National Stress Awareness Day, November 3rd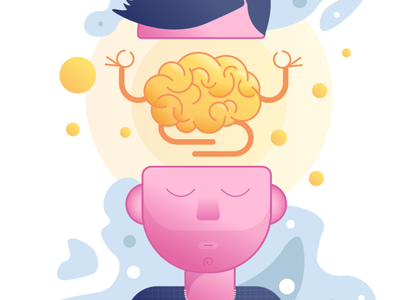 Stress is a nearly universal human experience, so every person can benefit from learning about the condition. By understanding just how widespread and harmful stress is, a person can begin to take action against its effects. Family stress. Work stress. Daily life stress. As it turns out, stress is almost impossible to avoid. It's important to manage stress because it's not only emotionally taxing, but it's also bad for your health. Over time, chronic stress can wreak havoc on your body and mind. 
- More than 75% of people experience stress that affects their physical and mental health. -
Below are some strategies to help you deal with pressure & stress:
Identify your triggers. Working out what triggers stress for you can help you anticipate problems and think of ways to solve them. 
Organize your time. Identify your best time to do the important tasks that need the most energy and concentration at that time. Are you a morning person or an evening person? 
Address some of the causes of stress. Is your stress related to mental health, family and personal life, work life, student life, or finances?
Find and use a support network. Family, friends, Employee Assistance Programs, digital well-being tools, online and in-person therapy, and peer support groups can help. 
Look after your physical health.  Get good sleep, exercise at least 20 minutes a day, and eat healthy. Talk to your doctor or use online and digital resources if you are having trouble. 
Featured Webinar: Relaxation Rx
Wed, Nov 10, 2021
12:00 pm – 1:pm 
Most of us feel too busy to even think about taking time out to relax. But the reality is that regular relaxation is crucial – if we don't stop regularly to "refuel", we risk emotional and physical burnout. even a small investment of 5-10 minutes a day can have a huge return. This interactive workshop will include demonstrations of relaxation techniques that provide immediate as well as long-term benefits. We'll also learn how to detect burnout "triggers" and discover ways to regain a sense of balance and motivation. We'll leave feeling recharged and better able to tackle daily demands. 
Your Patience is Appreciated
The following team member privileges are open for submissions for the 21/22 Season - however the HR Team will not begin to process these requests until we are open and operating. Thank you for your patience.
The 21/22 Season is nearly here! This means – TEAM PRIVILEGES!
Here's what's available & updated for the 21/22 Season: 
Recruit for Meadows or Cooper Spur & get rewarded!
Check out our Refer-A-Friend Program!
Bought a pass but now work for Meadows or Cooper Spur?
Fill out a reimbursement request!
Don't ride? Know someone who does?
Did you know you can reassign your lift access & keep your discount?
Do your dependents shred too? 
Follow the link below for more information on how to get your dependent passes!
Coming Soon: Pro Deals, Mtn. Exchange & Buddy Passes